Kekaha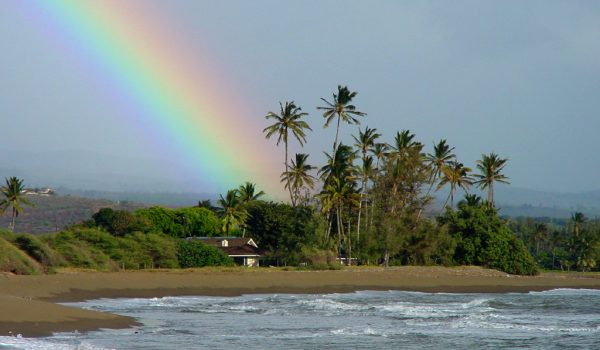 A rainbow at Kekaha. This sand is very dark. The sand from Waimea to Kekaha is dark. This is due to the sand coming from the Waimea River. At Kekaha it turns light again.
Related Pages

Things to do on Kauai.
Splash of Kauai Activities! Here is a list of fun activities to do on Kauai.

Go to [Splash of Kauai Activities]!