Splash's Kauai talk. There are some pictures too.
Coconut Tree
Apr-3-2019 Wed
This Coconut Tree started as a sprout in 2009.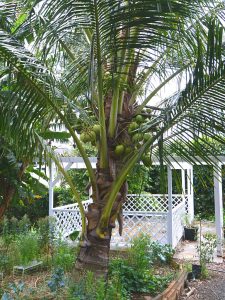 It grew very fast and the first coconuts were already overhead.
---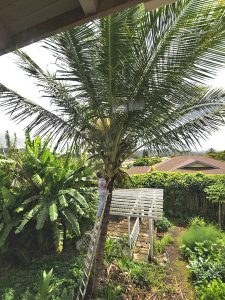 Eventually it became too big. It was blocking the views from the second floor windows, the fronds were touching the roof, the nuts were hard to get to and it was dangerous to work under the tree.
---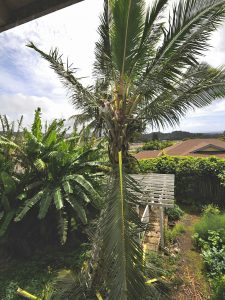 It was hard to bring it down too. There was not enough room to just cut it down.
---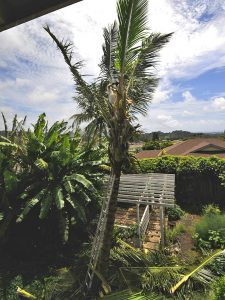 I started at the top and cut off all of the fronds and nuts.
---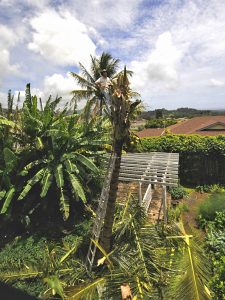 After I got rid of the top I started to work on sections of the trunk.
---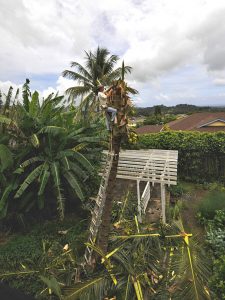 It was not easy to cut off sections of the trunk.
---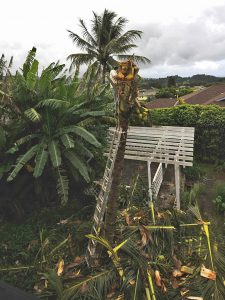 It was also important to not fall or drop sections on myself or my ladder.
---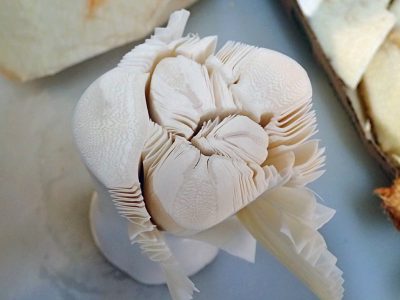 A section of the heart of palm.
---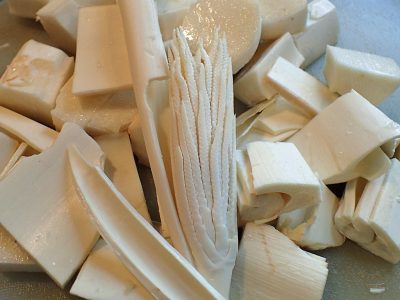 In the center you can see the young flower stalk.
---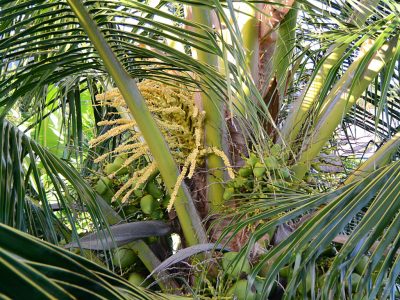 Here is what the mature flower stalk looks like.
---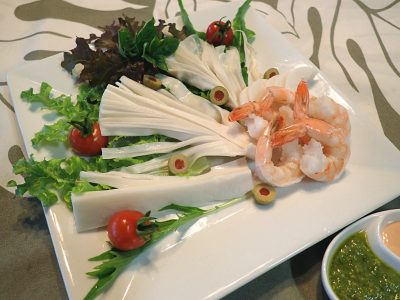 We did get several pounds of coconut heart and Naia had fun cooking with it.