Splash's Kauai talk. There are some pictures too.
Comet Neowise (C2020 F3)
Aug-28-2020 Fri
In July of 2020 Comet Neowise (C2020 F3) became visible from Kauai. At first in the mornings and then at night. The mornings were cloudy and rainy so I did not try to see it. At night I decided to try to look for it at Polihale. It was too cloudy so I gave up. I next tried to see it from Kalalau Lookout. I Finally was able to see it.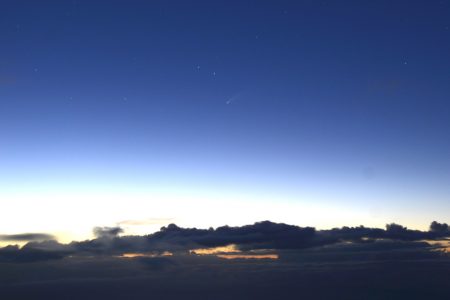 Here you can see it in the center of the blue. It is faint and very hard to see.
---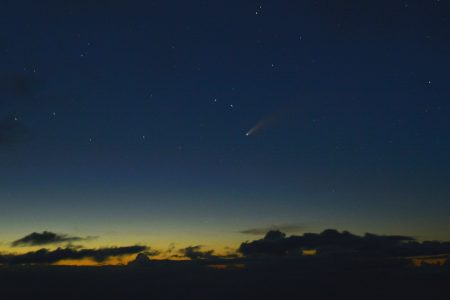 As it gets darker it becomes more visible to the eye.
---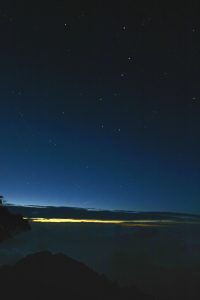 This is a wider shot. You can see the ridgeline and the stars.
The comet is still there just above the clouds, but it is very small.
---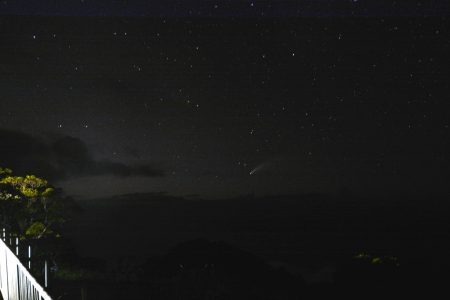 The darker it gets the better you can see it.
---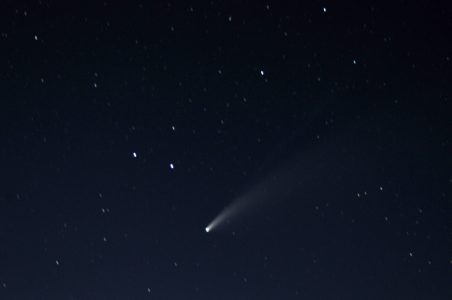 This is more of a close up. There are some stars in it. The movements is because of a 30 second exposure.
---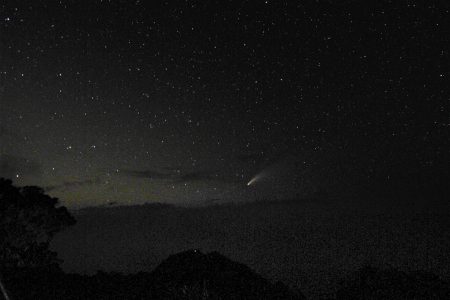 More dark but can still see a little of the clouds and the ridge.
---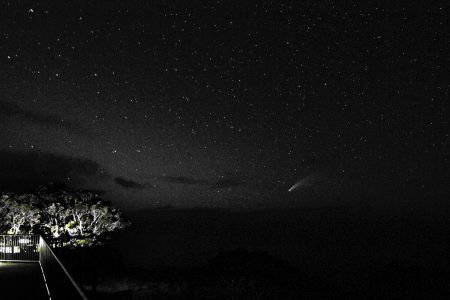 Someone had a light at the lookout.
It made it a little harder to see the comet but it was nice to get the lookout in the shot.
---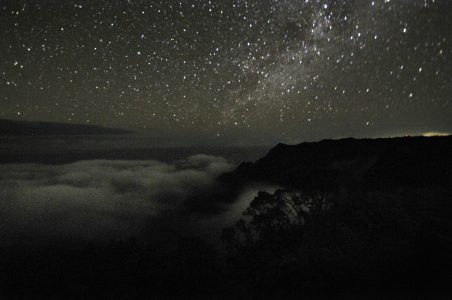 Stars and Kalalau.
---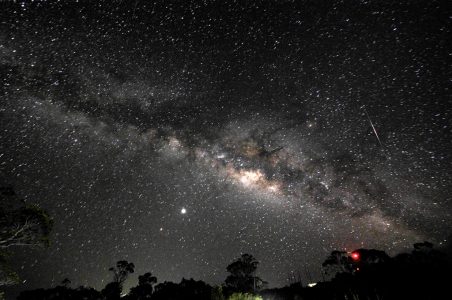 Milky Way with the tracking station.
---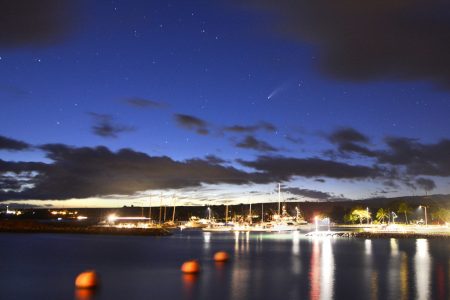 On another night I took this of Neowise over Port Allen.