Splash's Kauai talk. There are some pictures too.
Halau Hula o Leilani
Jul-14-2015 Tue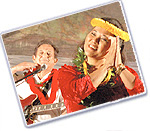 She also is a Kumu Hula and teaches Hawaiian Hula and Tahitian. She teaches all ages at her Halau.
 
They are often seen performing around the island.
Here she dances hula while her father Larry Rivera sings.
---
She also travels often performing in Reno and Japan.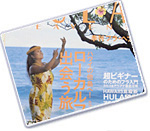 Here she is on the cover of the Japanese Magazine Hula Heaven.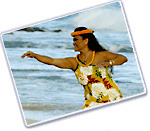 And one more picture of Leilani at Shipwrecks. Although she dances at shows she is usually singing while her Halau dances.